Clicking on these Google Ads doesn't cost anything but does help pay for the CaminoDJ website...please click generously!
Camino del Santo Grial - The Holy Grail Trail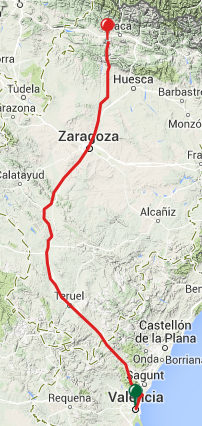 Stages
[???km]
For stage-by-stage (and often village-by-village) details on local accommodation, services and facilities click on the relevant stage "View route in full in ViewRanger's community site" link and then follow the links in the route descriptions from there….