Clicking on these Google Ads doesn't cost anything but does help pay for the CaminoDJ website...please click generously!
[Click HERE for more information]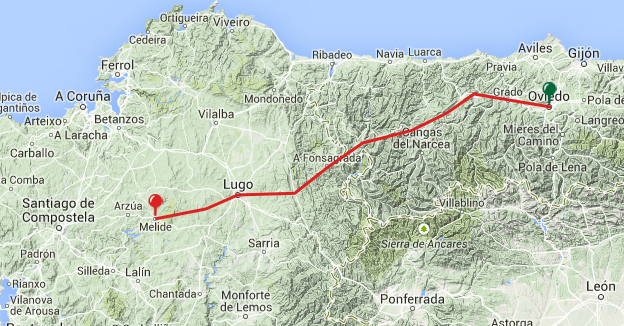 As used by Tim Stuckes and his chums for their camino to raise funds for HIV/AIDS Orphans.
Please read his great blog and give generously via https://timstuckes.wordpress.com/
Thank you.
11 Stages
[257km]
Please be patient - the camino maps may take a few moments to load
For stage-by-stage (and often village-by-village) details on local accommodation, services and facilities click on the relevant stage "View route in full in ViewRanger's community site" link and then follow the links in the route descriptions from there….